Press release
Welsh Secretary says latest prosperity figures "hugely disappointing" for Wales
Welsh Secretary Cheryl Gillan has responded to figures published today by the Office of National Statistics (ONS) showing that Wales has slipped…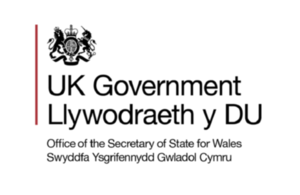 Welsh Secretary Cheryl Gillan has responded to figures published today by the Office of National Statistics (ONS) showing that Wales has slipped further behind in the UK prosperity league is hugely disappointing.
Mrs Gillan said: "It is hugely disappointing that today's figures show that under the final year of the previous Government Wales was still the poorest part of the UK and the prosperity gap with the rest of the UK is widening.
"The prosperity level in Wales is now below what it was when the Welsh Assembly was created in 1999 and is significantly below the level it was at in 1989 under the last Conservative Government.
"Since taking office in May, we have been working hard to reverse the legacy we inherited and have moved fast to stabilise the country's finances and encourage economic growth.
"Today's figures show the scale of the task in front of us to turn the Welsh economy around and will only harden our resolve to tackle this stark prosperity gap between Wales and the rest of the UK. This coalition Government will continue to work with the Welsh Assembly to take direct action to restore business confidence, encourage more private sector growth and inward investment into Wales."
Published 8 December 2010