News story
Welsh Secretary saddened by second death at Gleision Colliery
Secretary of State for Wales Cheryl Gillan has expressed her immense sadness on hearing the news that a second death has been confirmed at the…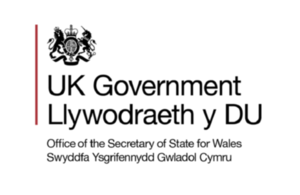 Secretary of State for Wales Cheryl Gillan has expressed her immense sadness on hearing the news that a second death has been confirmed at the Gleision Colliery.
Mrs Gillan earlier this morning met the families of the miners affected by the incident at the Pontardawe Colliery.
Mrs Gillan said:  "This is a distressing day for all involved and I am extremely saddened to hear the news that a second death has been confirmed.  This tragedy has touched everyone in what is a very tight knit community.  Having just met the families, I know they take great comfort in the messages of support they have received from not only the UK but across the world. 
"Our thoughts are with the families at this extremely difficult time as they anxiously await news about their loved ones.  I would like to pay tribute to the efforts of the whole community and organisations such as the Red Cross and the WRVS who have pulled together to provide valuable comfort to all concerned.
"This is an active, ongoing, highly professional operation, involving all emergency services.  Their hard work and round the clock efforts are ensuring that everything possible is being done.
"I have assured the families that across Government we have worked to ensure that the rescue services have all the support they need."
Published 16 September 2011