Press release
WELSH SECRETARY: RESPONSE TO ILO LABOUR MARKET STATISTICS
The Welsh Secretary today [12th October 2011] said the ILO Labour Market Statistics were disappointing news, but gave a welcome to the Government…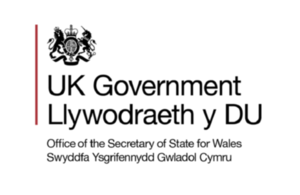 The Welsh Secretary today [12th October 2011] said the ILO Labour Market Statistics were disappointing news, but gave a welcome to the Government's announcement of  Sector Based Work Academies.   
Wales' employment rate, at 67.3%, is 3.1 points below the national average, and fell 1.2 points on the quarter. The ILO unemployment rate was up 1.1 points to 9.0%, and was 0.9 points above the UK average. The 26,000 decrease in the employment level was accompanied by a rise of 16,000 in the unemployment level and an 8,000 rise in the inactivity level (rate up 0.4 points).  The claimant count was up 800 on the month and the rate was up 0.1 points to 5.6% over the same period - 0.6 points above the national average.
**Welsh Secretary Cheryl Gillan said: **"Today's Labour Market statistics are undoubtedly disappointing, but the Government is determined to tackle these issues head-on. We will not shy away from the challenge and that is why we have launched sector-based academies across the UK which will offer a combination of training, work experience and a guaranteed job interview to up to 50,000 people over the next two years. 
"When I visited Working Links in Caerphilly with the Prime Minister this summer, I saw first hand that there is a strong appetite for more development and opportunities for young people who are looking for a chance to grow.  It is important that we nurture and provide these opportunities for young people, to prove that work always pays.   
"I cautiously welcome the Welsh Government's Jobs Growth Wales programme, as any job opportunities are good news, but it is important that these are sustainable and beneficial for long-term employment. 
"Whilst the Welsh Government's announcement on Enterprise Zones is most welcome, I hope that swifter action will be undertaken in implementing them so that Wales does not fall behind its UK equivalents."
**Notes to editors: **
The Government has already taken decisive action to reduce the deficit and restore economic stability.  As well as committing to cut business taxes to one of the lowest rates in the G7, Ministers are announcing a £173 million boost to drive manufacturing growth.
More information on the ILO statistics can be found here
Published 12 October 2011