Press release
Welsh Secretary responds to Welsh Government consultation into a separate legal jurisdiction for Wales
The Welsh Government published its consultation on the consequences, advantages and disadvantages of a separate Welsh legal jurisdiction on …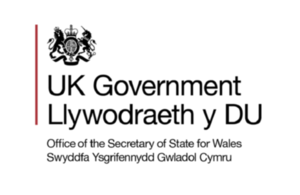 The Welsh Government published its consultation on the consequences, advantages and disadvantages of a separate Welsh legal jurisdiction on 27 March.
In response, the Secretary of State for Wales, Cheryl Gillan said:
"I have read the consultation document with interest and look forward to seeing the outcome of the exercise. 
"This is a surprising priority from the Welsh Government and I am not clear on the problem that needs to be addressed. How would such a change benefit people or business in Wales?
"The current system for England and Wales has served Wales well for centuries. There is no reason to make changes simply for change's sake.
"As this is an agenda that the First Minister is determined to pursue, I have already discussed the matter in detail with the Justice Secretary, UK Government Law Officers and senior members of the Judiciary."
Published 27 March 2012