Press release
Welsh Secretary responds to RWE announcement on Wylfa B nuclear facility
Secretary of State for Wales, Cheryl Gillan has responded to the announcement by RWE Npower and E.ON that they will not be investing in the …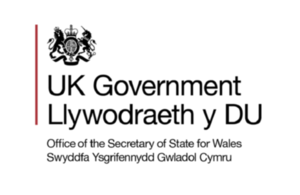 Secretary of State for Wales, Cheryl Gillan has responded to the announcement by RWE Npower and E.ON that they will not be investing in the proposed Wylfa B Nuclear facility in North Wales.
Mrs Gillan said:
"I am obviously disappointed by this news, but I remain convinced that Wylfa is the prime site for the next generation of nuclear power stations.
"Anglesey has nearly 50 years of experience of the nuclear industry and has developed skills that are second to none. This gives me confidence that the site at Wylfa will be attractive to other investors. ‪ ‪
"I have spoken to RWE on the rationale for this commercial decision, and I plan to meet them at the earliest opportunity.
"The Minister for Energy briefed me. Both he and I, and our departments, will remain in regular contact and will work to ensure that Wales remains an attractive destination to energy investors."
Published 29 March 2012