Press release
Welsh Secretary responds to Labour Market Statistics
Secretary of State for Wales David Jones has today [14 November] welcomed the continued increase in employment in Wales. The latest figures…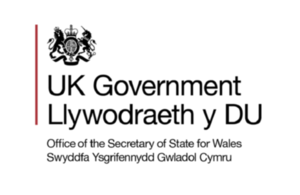 Secretary of State for Wales David Jones has today [14 November] welcomed the continued increase in employment in Wales.
The latest figures published by the Office for National Statistics show that the employment level in Wales has increased by 13,000 over the last quarter. Wales has had the fifth largest increase in employment of all the devolved countries and English regions. It has doubled the average increase in employment of 0.4 per cent compared to 0.2 per cent across the UK as a whole.
Both unemployment and economic inactivity in Wales has fallen by 5,000 and 4,000 respectively over the last quarter. However, whilst the youth claimant count fell slightly, the claimant count overall has increased for the second month in a row.
Mr Jones said:
"The latest employment statistics demonstrate that the Welsh economy is improving. It is performing better than other parts of the UK, with an extra 13,000 people in employment in Wales over the last quarter, and an extra 34,000 over the last year. It is clear that the private sector is beginning to drive growth in Wales.
"I know that the investment by Japanese technology firm Hitachi Ltd in a new nuclear power station at Wylfa on Anglesey has been welcomed widely and demonstrates that Wales is a good place to invest.
"Another month of improved employment statistics shows that this Government is setting the conditions for growth and that we are beginning to see the benefits. 
"Of course, there is still much to do and we are not complacent. However, these figures show we were right to stabilise the country's economy by focusing on cutting the deficit and allowing businesses greater freedom to develop."
Published 14 November 2012