Press release
Welsh Secretary responds to Labour Market Statistics
The latest employment figures published by the Office for National Statistics (ONS) today have revealed a further fall in unemployment in Wales.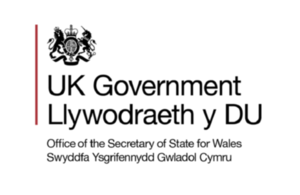 The number of people out of work in Wales fell by 5,000 over the last quarter. Youth unemployment has also seen a decrease of 1,100 this month, with 5,200, fewer young people claiming Jobseekers Allowance since this time last year.
While today's figures also revealed that the number of people in employment in Wales has fallen by 18,000 from the last quarter, there are now 8,000 more people in work in Wales over the year.
Secretary of State for Wales David Jones MP said:
"The fact that unemployment levels in Wales have continued to decrease is very promising news. We need to ensure that everyone in Wales can benefit from an improving jobs market and the growing economy.
"There is evidently still much to do, but there is a raft of measures in place to tackle the issues at hand, as well as helping to boost growth opportunities across the nation.
"We must ensure we maintain close relations with businesses on the ground in Wales and focus on putting in place the right conditions to enable them to create jobs, and help to maintain a strong labour market in Wales."
Read the latest employment figures here
Published 14 May 2014