Welsh Secretary responds to Labour Market Statistics
Secretary of State for Wales, David Jones says employment figures show steady improvement.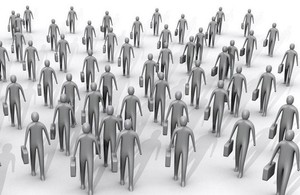 The latest Labour Market Statistics published today [11 September] show a steady improvement, but there is still more to do, says the Secretary of State for Wales, David Jones MP.
The latest figures, published by the Office for National Statistics demonstrate that the employment trends we have seen elsewhere in the UK, replicated in Wales.
The number of people unemployed in Wales has fallen by 7,000 over the last quarter, and by 14,000 since this time last year. The number of people in employment in Wales has also increased by 1,000 over the last quarter.
The number of people claiming Job Seekers allowance in Wales has also fallen by 1,500 since July. However, economic inactivity in Wales has increased over the quarter by 11,000 and is currently 3,000 higher than in August 2012.
Secretary of State for Wales, David Jones said:
To echo the words of the Chancellor in his speech earlier this week, this steady improvement in employment figures show that the economy is turning a corner and that our economic plan is working.
The numbers of people in work in Wales continues to rise with a further 1,000 in employment over the last quarter. Across the United Kingdom as a whole, there have never been more people in employment.
Whilst the figures for economic activity in Wales are disappointing, we have seen a significant - and very welcome - drop in unemployment.
It is clear that we have already achieved a great deal. Exports are up, as is business confidence. I was delighted to see the companies in attendance at the Wales Office's north Wales business reception last week so full of optimism for the future.
While there is still some way to go, we are building a balanced, sustainable and broad-based recovery that works for people in Wales and ensures Britain can compete in the global race.
Published 11 September 2013
Last updated 11 September 2013
+ show all updates
Added translation

First published.