Press release
Welsh Secretary responds to Labour Market Statistics
Welsh Secretary: Wales leading the way in increases in employment and falls in economic inactivity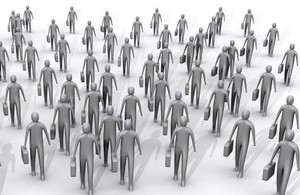 The latest Labour Market Statistics have today [17 July 2013] been published by the Office for National Statistics (ONS). They show that employment figures in Wales have continued to rise with 13,000 more people in work over the quarter. Over the year, employment in Wales is up 25,000.
Youth employment continues to fall for the fourth consecutive month and economic inactivity across Wales is down by 14,000 over the last quarter. This is a reduction of 15,000 over the past year.
Wales has seen a larger increase in the employment rate and the largest decrease in the economic inactivity rate than any English region or other devolved nation over the last quarter.
David Jones said:
It is a tribute to the Welsh business community that it is leading the way with increases in employment and falls in economic inactivity.
So often the economy in Wales is talked down, but I know from the Job Summit I held in North Wales last week that there is a wealth of young talent eager to work. I heard from employers and job seekers, who alike are keen to ensure their place within the workforce and drive forward the Welsh economy.
So I am heartened to see the latest employment figures demonstrating this change. It will be gradual and by no means am I being complacent. I am committed to helping Wales achieve greater prosperity.
Notes to Editors
*For further information, please contact the Wales Office communications team on 029 2092 4204.
*The second Wales Office Jobs Summit was held at Yale College in Wrexham on 12 July.
*The North Wales Jobs Summit focussed on promoting youth employment in the SME sector and the support that is available for young people in Wales.
*An audience of more than 50 stakeholders from government, local government, business bodies, local firms and employability organisations attended the event.
*The first Jobs Summit was held at the Lysaght Institute in Newport on 4 February 2013
Published 17 July 2013
Last updated 18 July 2013
+ show all updates
Added translation
First published.