Press release
Welsh Secretary responds to Labour Market Statistics
The Secretary of State for Wales Cheryl Gillan has today [20th June 2012] welcomed a continued fall in unemployment in Wales, but urged the …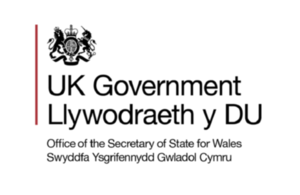 The Secretary of State for Wales Cheryl Gillan has today [20th June 2012] welcomed a continued fall in unemployment in Wales, but urged the need for both UK and Welsh Governments to remain vigilant in what she said was a challenging and complex labour market.
Today's ILO statistics reveal that this is the fourth month in a row for unemployment to fall, however employment fell and economic inactivity rose.  Both the economic inactivity rate and level have fallen compared to the same quarter last year. The claimant count unemployment rate has also remained static compared to last month's figures.     
Mrs Gillan said: "Today's figures reveal that despite unemployment in Wales falling, we have a long way to go before employment levels can improve.  Wales is not immune to the uncertainties caused by the eurozone and what is essentially a complex and challenging labour market at the moment.
"We must remain determined in our efforts to provide Welsh businesses and organisations with ample opportunity to expand and create new jobs so that local economies remain strong.  The unemployment rate in Wales continues to be an indicator that we must strive to do better, to work together as two Governments to create the right conditions for growth so that Wales can attract the investment and prosperity it needs."
Notes to editors:
The employment rate in Wales was **68.0%, a decrease of 0.4% **from the last quarter
The unemployment rate **was **9.0%, a decrease of 0.1%
The economic Inactivity** rate was **25.2%, an increase **of 0.5% on last quarter and **a fall of 0.1% on the same quarter last year
Claimant Count** unemployment rate** was **5.6% **in May, the same as April 2012 and 0.5% higher when compared with last year
Published 20 June 2012