News story
Welsh Secretary Responds to Labour Market Figures
The latest labour market statistics demonstrate the need for a consistent and focused effort on creating the right environment for jobs and …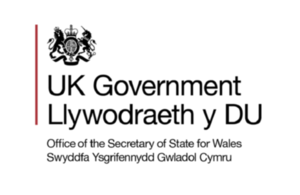 The latest labour market statistics demonstrate the need for a consistent and focused effort on creating the right environment for jobs and growth in Wales, said the Secretary of State for Wales, David Jones. 
Today's figures (20 Feb) published by the Office of National Statistics show a continued fall in the claimant count in Wales. 
However, while the UK has seen an increase in employment figures overall, unemployment has risen in Wales by 6,000, and the number of people in employment has fallen by 14,000 from the last quarter. The figures also show a rise in youth unemployment. 
Mr Jones said: 
"Despite encouraging signs over recent months, today's labour market statistics are clearly disappointing for Wales. 
"While I welcome the continued fall in the claimant count, the rise in unemployment over the last quarter shows that there is still much work to be done to ensure there are ample conditions for growth, and that there are real opportunities for the people of Wales to show what they can do. 
"Last week's announcement that Virgin Media is set to create 230 jobs in South Wales shows that there are still opportunities for businesses to grow and build, despite the tough economic climate. 
"This Government is determined to tackle the issues we are facing head-on. Earlier this month, I hosted the first jobs summit for Wales which focussed on promoting youth employment in the SME sector. Businesses and organisations from across Wales engaged in discussions about how to offer more opportunities for young people, and I was delighted to welcome the First Minister of Wales, Carwyn Jones who spoke at the event.
"These figures underline just how important it is that the United Kingdom and Welsh Governments work closely together and align their policies to attract more investment and opportunities for businesses both domestically and internationally. 
"An all-Wales approach must be pursued to ensure that Wales's benefits from the improving labour market picture we see on an UK level."
Published 20 February 2013