News story
Welsh Secretary responds to dairy producer issue
Secretary of State for Wales Cheryl Gillan said: ‪"I have just had a useful conversation with Secretary of State for Environment, Food and …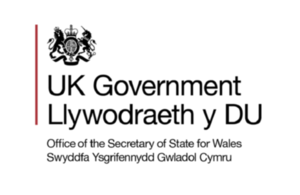 Secretary of State for Wales Cheryl Gillan said:
‪"I have just had a useful conversation with Secretary of State for Environment, Food and Rural Affairs (Defra), Caroline Spelman on the latest position of dairy producers.
"She assured me that, on Monday, she and Farming Minister Jim Paice will meet farmers and processors at the Royal Welsh Show to broker a final agreement on a voluntary code of practice. This significant meeting has been brought forward by the UK Government and will be chaired by Jim Paice.
"The price cuts are a severe blow for dairy farmers, especially in Wales. I have asked to be kept updated on developments and hope this issue can be resolved as soon as possible.
"I am due to attend the Royal Welsh Show with Caroline Spelman on Monday and will engage in further discussions with all those involved in the supply and sale of milk then."
Published 21 July 2012