Press release
Welsh Secretary puts Welsh Language at heart of referendum question development
Secretary of State for Wales Cheryl Gillan today announced that she had invited the Welsh Language Board to join the Wales Office's project …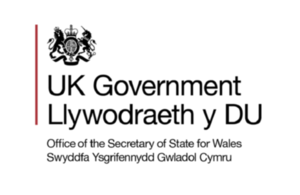 Secretary of State for Wales Cheryl Gillan today announced that she had invited the Welsh Language Board to join the Wales Office's project board at this crucial time to carry out work on the referendum question.
The project board is responsible for co-ordinating the preparatory work that is required for a referendum to take place. 
Mrs Gillan said: "The Project Board has a vital role to play in ensuring that the preparatory work being carried out ahead of a referendum is being done on time and in the right way.  By widening the membership of the board we are drawing on all the expertise at our disposal. 
"The Welsh Language Board will bring its expertise to ensure the Welsh language is an integral part of the formulation of the question and not just an after thought translating the question from English.
"The knowledge and experience of the Welsh Language Board will be of great benefit as we enter a critical phase of the referendum project."
Chair of the Welsh Language Board, Meri Huws, said:  "When people go out to vote, it is important that they can do so in language they are most comfortable in using.  Many people will read the referendum question in Welsh before casting their vote in the appropriate box, so it's essential that the wording makes sense. By writing the question in Welsh at the same time as in English, particular attention will be given to what works in both languages, and there will be no risk that anything will be lost in translation.
"This notes a further significance to the status of the Welsh language. As well as being a welcomed step forward in terms of practicality to Welsh speakers at the polling stations, it also shows that the language is central to the process of governance and law making in Wales."
Published 7 June 2010