News story
Welsh Secretary praises dedication of emergency services
Secretary of State for Wales David Jones has today visited South Wales Police in Cardiff Bay to express his appreciation to the members of the…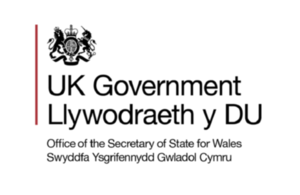 Secretary of State for Wales David Jones has today visited South Wales Police in Cardiff Bay to express his appreciation to the members of the emergency services who responded to the tragic hit and run incidents in the city on Friday (19 October).
Mr Jones met with Assistant Chief Constable Julian Kirby and Senior Investigating Officer Detective Superintendent Paul Hurley, who introduced him to the officers who responded so swiftly to the emergency calls as the events in the Ely and Leckwith areas of the city unfolded.
Mr Jones, who has been in daily contact with the Chief Constable Peter Vaughan, passed on his personal thanks and those of the Prime Minister, David Cameron to the emergency services who continue to provide invaluable support to those affected by the events.
Mr Jones said: "The incidents that took place in Cardiff on Friday were tragic and unprecedented. They have shocked not only the local community, but the whole country.
"I want to thank every member of the emergency and health services involved in supporting those affected for their hard work and dedication. The staff at University Hospital Wales in the city centre continue to work tremendously hard to support those people seriously injured on Friday.
"I spoke to the Prime Minister last night and I provided him with an update on the situation. He expressly asked me to pass on his personal thanks to the emergency services and his sympathies to victims and their families and friends.
"Our thoughts and prayers are with Karina Menzies' family and the other victims' families involved in the tragic events."
Published 21 October 2012