Press release
Welsh Secretary pays tribute to 'entrepreneurial spirit' of Wales Bangladesh Chamber of Commerce at Gala Dinner
Secretary of State for Wales Cheryl Gillan will  highlight the success of last year's Wales Bangladesh Chamber of Commerce (WBCC) trade mission…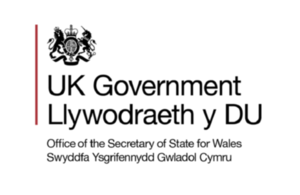 Secretary of State for Wales Cheryl Gillan will  highlight the success of last year's Wales Bangladesh Chamber of Commerce (WBCC) trade mission during a Gala Dinner celebration at the Celtic Manor in Newport this evening (12 July).
Mrs Gillan will give a key note speech at the event which will also welcome the High Commissioner to Bangladesh, His Excellency Robert Gibson.  
The event is being held to mark the entrepreneurial spirit of WBCC which Government support for its trade mission to Bangladesh last autumn.
The WBCC's aim is to explore investment opportunities in Bangladesh as well as to establish a platform for boosting trade relations between Wales and Bangladesh. September's trade mission , supported by the Wales Office,  is regarded as a marked success with 17 group meetings taking place in three cities over five days concluding with a meeting with the Prime Minister of Bangladesh, Mrs Sheikh Hasina. Machynlleth based, Dulas Solar took part in the trade mission and is in discussions for a potential £2million order as a direct result.
Mrs Gillan said: 
"I am delighted to attend this dinner this evening. The WBCC has taken great strides since I first met them in December 2010 and are a great example of collaborative working with Government."
"The UK is one of the biggest investors in Bangladesh, providing around £2 billion in investment in projects. Purely in these terms, the relationship between our two countries is invaluable but in many more ways, we have a great deal to offer each other."
"This dinner highlights and pays tribute to all those involved in WBCC. There is huge potential to establish foreign trade links with Welsh businesses which WBCC are exploiting to great effect."
"I am pleased that the Wales Office support has assisted the WBCC in their trade mission and hope we can continue to work in partnership to develop more business trade between the two countries." 
WBCC Chair, Mr Hussain said: "In this challenging climate, we believe that it is the responsibility of all businesses in Wales to do their part in getting the economy back on track. Wales Bangladesh Chamber of Commerce and its members took the initiative to undertake this  trade mission  in our efforts to   support the Welsh and British economy  The successes achieved by the delegates show that Welsh  businesses working together c an achieve  great results. We thank  all those involved in our journey and we extend our thanks to the Secretary of State for Wales, the Welsh Government, Bangladesh Government, South Wales Chamber, Venture Wales, UKTI, British High Commissioner, Bangladesh High Commissioner  who have each given us the inspiration to go forward . 
"Since our first meeting with the Secretary of State, she has done all in her power to assist us in our efforts. For that the WBCC and the Welsh business community are sincerely grateful. This just shows what the combined efforts of Government s   can achieve.   We aim to arrange a reciprocal Trade Mission from Bangladesh following our meeting with the Bangladesh Prime Minister where she indicated that she would be happy to get a High Level Trade Delegation together upon invitation of the Welsh Government to promote better trade relationship.   Our mission has only just begun and we look forward to progressing what looks to be a fruitful relationship."
Published 12 July 2012