News story
Welsh Secretary: Our Welsh Paralympians will 'Inspire a Generation'
As Cardiff takes its turn to host the Paralympic Flame Festival celebrations today (27 August 2012), Secretary of State for Wales, Cheryl Gillan…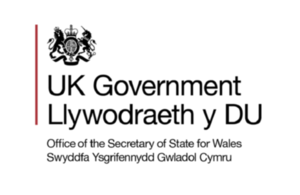 As Cardiff takes its turn to host the Paralympic Flame Festival celebrations today (27 August 2012), Secretary of State for Wales, Cheryl Gillan is lending her support to the record-breaking 38 Welsh ParalympicsGB athletes set to take to the London 2012 stage.
Over nine days of intense competition, athletes including F57 javelin world champion, Nathan Stephens, Beijing Olympic gold medal winning swimmer Liz Johnson and sailor Stephen Thomas will look to maintain Wales' strong history of Paralympic Games success.
At the Beijing Paralympics, within a total of 1,431 medals, the fourteen won by Welsh athletes (ten golds, three silvers and one bronze) would have put Wales at the top of the medal table on the basis of population.
Mrs Gillan said:
"We are all immensely proud of the 38 Welsh athletes set to take part at these historic home Games. We have a long and distinguished history in developing world-class Paralympians and I have no doubt that the London 2012 cast will maintain that rich vein of medal-winning form displayed by their TeamGB counterparts at the Olympic Games earlier this month.
"I particularly send my very best wishes to the 19 Welsh Paralympic debutants among the contingent. Each and every one of them has invested the time and commitment it takes to reach the heights of their individual sports, and they have been rewarded with the unique opportunity to take part in the greatest show on earth on home soil.
"Moreover, the ultimate prize for all the athletes- the gold, silver and bronze medals - have been made at the Royal Mint in Llantrisant. Every athlete competing will also have a made in Wales product emblazoned on their vests thanks to the numbers provided by First 4 Numbers of Tondu.
"I wish each and every one of our athletes the very best of luck in their quest for medals and have no doubt that they too will help inspire another generation to get involved in sport."
The ceremonial cauldron will be lit outside City Hall in Cardiff  to celebrate the 2012 Paralympic Torch Relay and Paralympic Games.The Welsh Flame that will light the cauldron was created at the top of Snowdon by Scouts who struck a ferrocerium rod against a rough steel surface to create the sparks for the Flame.
The Flame will be lit by Porthcawl para-cyclist, Simon Richardson MBE who won two Gold medals and one Silver medal as part of the para-cycling team at the 2008 Beijing Paralympic Games.
Published 27 August 2012