Press release
Welsh Secretary opens multi-million pound extension of Parc Prison
Secretary of State for Wales Cheryl Gillan and Prisons Minister Crispin Blunt today [Thursday 4 November] officially opened a multi-million …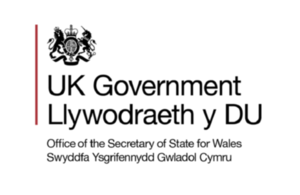 Secretary of State for Wales Cheryl Gillan and Prisons Minister Crispin Blunt today [Thursday 4 November] officially opened a multi-million pound extension to HMP & YOI Parc in Bridgend.
The extension, which will provide up to 320 additional prison spaces with capacity to increase to 470 by mid 2011, will make it possible for more Welsh prisoners to serve their sentence in Wales.  The extension has also provided the prison with a range of new facilities to accommodate the increased capacity, including a new medical centre, new staff training centre, catering facilities and expanded car park for visitors and staff.
Speaking at the official opening, Mrs Gillan said:  "This expansion goes a considerable way in addressing the shortfall in custodial provision in South Wales, making Parc one of the largest prisons in the UK.  We must have a modern prison estate with proper facilities and this extension provides Parc prison with improved facilties for its Young People, Young Offenders and Adult Prisoners.
"It is very important that Welsh offenders, wherever possible, serve their sentences in Wales and this extension will make it possible for this to happen.   Maintaining contact with their families and, keeping a link with their communities, plays an important role in effective rehabilitation.  Parc Prison has a proud record on the innovative projects it has developed to ensure a better and more trusting relationship with offender families and the local community."
Prisons Minister Crispin Blunt said:  "This impressive expansion to Parc prison will help stimulate the local economy by delivering additional jobs, and will allow Welsh offenders to be housed nearer their families, reducing the likelihood of reoffending.
"We are already investing more than £100 million a year in front-line offender management services in Wales using a mixture of public, private and voluntary sector providers, aiming to change behaviours in offenders in custody.
"New places, such as those here at Parc, mean we can provide decent, efficient prisons which give good value to the taxpayer."
Published 4 November 2010