Press release
Welsh Secretary: Olympic Games the perfect platform for business in Wales
Promoting Wales as a prime destination for job creation and investment will be the goal for the Secretary of State for Wales, Cheryl Gillan …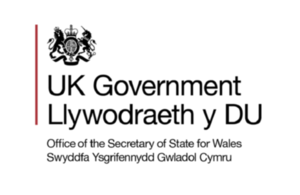 Promoting Wales as a prime destination for job creation and investment will be the goal for the Secretary of State for Wales, Cheryl Gillan this evening when she hosts international business leaders at the Olympic Park in London. 
Members of the UK India Business Council, the Japan External Trade and the Russo-British Chamber of Commerce will join Wales-based businesses including General Dynamics and Tata Steel at the East Albion Club this evening (30 July). The event has been organised to promote investment opportunities in Wales, and celebrate the achievements of businesses already making their mark on Welsh soil.
The event coincides with a series of global business summits at Lancaster House in London which will run throughout the Olympic and Paralympic Games, and will form the centrepiece of UKTI's Olympic legacy strategy. The summits will aim to develop trade opportunities for UK companies internationally, promote inward investment, and showcase UK excellence globally.
Speaking ahead of the event, Mrs Gillan said:
"This summer, the world will be watching the greatest athletes perform at the London 2012 Olympic and Paralympic Games.  With Wales playing host to 16 Olympic team training camps, and the football competition, they'll be taking a good look at us too.
"I am committed to reinforcing the rich and diverse business opportunities Wales has to offer, and to highlight the success of existing investors who have a long and successful history of doing business in Wales.
"I hope those attending this event this evening will see how recent infrastructure investment in superfast broadband, mobile communications, and the £2billion UK Government programme to modernise the rail network makes Wales an attractive, competitive, well-connected investment destination for global businesses.
"The Welsh Government is also taking forward the UK Government's Enterprise Zones policy by also announcing seven locations across Wales which provide a network of growth opportunities that provide us with a strong, internationally competitive offering, targeting growth sectors.
"I want to make sure Welsh companies capitalise on opportunities presented by the London Olympics. This evening's event is a real opportunity to showcase everything that is great about our country to help deliver long-term economic benefits for the economy."
Published 30 July 2012