Press release
Welsh Secretary meets Welsh School in London Christmas card winners
Secretary of State for Wales Cheryl Gillan kicked off the festive season early for pupils of the Welsh School in London today when she met the…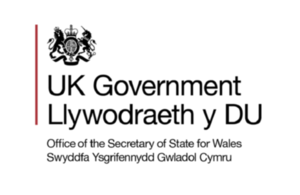 Secretary of State for Wales Cheryl Gillan kicked off the festive season early for pupils of the Welsh School in London today when she met the winners of the Welsh Office Christmas card competition to thank them for their winning designs.
During a visit to the Welsh School in London, Mrs Gillan launched a competition for the pupils to design the Welsh Office Ministerial Christmas card and an e-card for staff.
 The painting by Esyllt Richards, aged seven, of Santa and Rudolph was chosen as the Ministerial card and a picture of a Welsh flag-topped Christmas tree, by Saffron Bowen, aged five, was the wining design for the Welsh Office staff e-card. 
 Accompanied by their parents and teacher Hannah Evans, Esyllt and Saffron enjoyed a tour of Number 10, Downing Street with the Secretary of State.  They earlier visited the Houses of Parliament and Gwydyr House.
 Mrs Gillan said: "It was an absolute delight to be able to welcome Esyllt and Saffron today to thank them in person for their wonderful designs which will be sent across the World.  The School gave me such a warm welcome when I visited them in September, so I am thrilled to be able to return the favour.   
 "The girls have put their heart and soul into these drawings and they should be proud that their creative talents will bring some festive cheer and joy to those that receive them.  I hope they have enjoyed their day with us and I wish them a very_ _Merry Christmas."
Published 13 December 2010