Press release
Welsh Secretary meets Welsh Probation Services
Secretary of State Cheryl Gillan has met the Probation Association and the Wales Probation Trust to discuss how reforms to the rehabilitation…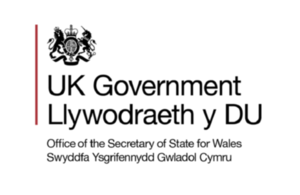 Secretary of State Cheryl Gillan has met the Probation Association and the Wales Probation Trust to discuss how reforms to the rehabilitation and sentencing of offenders are to be applied in Wales.
In June, the Justice Secretary announced plans for an improved sentencing framework. This includes reducing reoffending through a mixture of payment by results projects and educational and drug and alcohol rehabilitation schemes.
Mrs Gillan said: "I am absolutely committed to working with both the Wales Probation Trust and Probation Association to help establish the Governments' vision for improved sentencing and rehabilitation of offenders in Wales.
"At the same time, it is imperative that we recognise any alternative approaches in Wales. This is why it's important that we work closely with local services, organisations and the Welsh Government in order to find the best way forward for our criminal justice system."
Notes:
On 21 June, the Secretary of State for Justice announced plans to reduce reoffending, create an improved sentencing framework and reform the legal aid system.

The Legal Aid, Sentencing and Punishment of Offenders Bill was introduced in Parliament on 21 June 2010. The Bill is currently at Commons Committee Stage (First House).

The 'Breaking the Cycle' Green Paper outlined plans to pilot six new rehabilitation programmes to be based on 'payment by results'. Providers will be paid to reduce reoffending, funded in the long run by the savings to the taxpayer that this new approach is expected to generate. It is expected that independent providers, backed up by ethical investment, will support the early stages.
Published 28 July 2011