Press release
Welsh Secretary meets ITV Chairman to discuss future for ITV News in Wales
Secretary of State for Wales Cheryl Gillan met with ITV Chairman Archie Norman at the ITV Wales studios at Culverhouse Cross, Cardiff, today…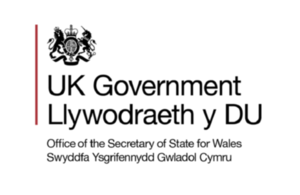 Secretary of State for Wales Cheryl Gillan met with ITV Chairman Archie Norman at the ITV Wales studios at Culverhouse Cross, Cardiff, today (Monday, 5 July) to discuss the future of high quality news provision in Wales.
Mrs Gillan and Mr Norman toured the newsroom and offices at Culverhouse Cross, meeting journalists, programme makers and technical staff who provide regional news and programme output for ITV Wales and S4C. They also met with ITV Wales Director Mike Blair and Head of News and Programmes Phil Henfrey
Mrs Gillan said it was essential to see a vibrant and competitive local news provision in Wales. She said: "In discussions with Mr Norman I stressed the importance of retaining plurality of news in Wales.
"In light of the Government's decision that IFNC news pilots were an inappropriate use of scarce public funding, I re-emphasised the important role that ITV Wales played with its production of quality news programming for and about Wales and my hope that this would be guaranteed in the future."
Mrs Gillan added: "Meeting with journalists and production staff at ITV Wales, I was impressed by their professionalism and determination to continue producing quality programming for Wales. I am now hopeful a way forward can be found to safeguard the future of ITV Wales news and will be working with Cabinet colleagues to ensure this can happen."
Mr Norman said:  "We are very committed to producing great national news in Wales. ITV has historically been a vital part of Welsh news and current affairs. We have a talented team in Wales.  We want to make it work.  But in return the Government needs to liberalise the broadcasting sector so we have the resources to invest. I know the Secretary of State understands this and I hope she will take that message to Whitehall."
Published 5 July 2010