Press release
Welsh Secretary meets energy chiefs to discuss potential for green economy in Wales
Welsh Secretary Cheryl Gillan met with RWE npower executives to discuss future investment projects set to boost the green economy of Wales and…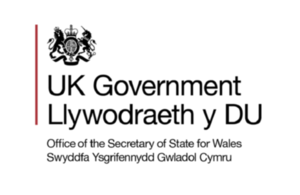 Welsh Secretary Cheryl Gillan met with RWE npower executives to discuss future investment projects set to boost the green economy of Wales and make a significant contribution to the Government's UK carbon reduction targets through new low CO2 forms of electricity generation.
Following the meeting, Mrs Gillan said: "It is excellent to see what RWE npower is doing for jobs and the economy in Wales, but also in terms of ensuring we have the right clean energy generating capacity to meet the tough challenges of our ever-increasing energy demand and climate change obligations."
Construction work is set to begin next year on a RWE npower renewables-led project to create one of the world's largest offshore wind farms off the coast of North Wales. The £2bn Gwynt y Mor wind farm will have 160 wind turbines generating 576 megawatts (MW) around 11 miles off the coast near Llandudno and Colwyn Bay.  It will be a near neighbour to wind farms already operational at North Hoyle (60MW) and Rhyl Flats (90MW).
Horizon Nuclear Power, a joint venture between RWE npower and E.ON UK proposes to have its first reactor, at Wylfa on the Isle of Anglesey commissioned as early as 2020, given the right market conditions. The proposed multi-billion pound development is planned to have a capacity of up to 3,300 MW and would deliver around 800 permanent jobs and around 5,000 during construction.
Other RWE npower projects in Wales include the £1bn Pembroke power station which will be the UK's largest, most efficient gas fired power station, creating up to 90 permanent posts at the site and up to 2,000 construction jobs and over £235m of ongoing investment at Aberthaw power station in emission reduction technologies such as Flue Gas Desulphurisation and construction of a carbon capture pilot project are all bringing jobs and an economic boost to Wales.
Mrs Gillan said: "These exciting energy projects have a massive green job potential for creating thousands of short-term and permanent jobs, providing a boost to the UK, Welsh and local economies. This is particularly welcome in the case of Wylfa on Anglesey, which has suffered greatly in the economic recession and the subsequent closure of AAM aluminium smelter.
"I know RWE npower takes its responsibilities seriously, not least with ongoing public engagement. My ministerial colleagues and I will work with RWE npower and other energy developers to ensure we have an energy system that is fit for our energy need."
She added: "I'm determined to make the case for new nuclear build at Wylfa within government and have invited the Energy Secretary to come with me to Anglesey, and to visit the wind farm sites, such as Gwynt y Mor and Rhyl Flats."
Published 11 June 2010