Press release
Welsh Secretary meets employers and workers in North Wales
Secretary of State for Wales today visited North Wales where she met one of Wales' biggest employers Airbus and the Flintshire based business…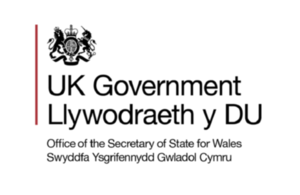 Secretary of State for Wales today visited North Wales where she met one of Wales' biggest employers Airbus and the Flintshire based business Cats and Pipes Ltd before addressing business leaders at the CBI North Wales Annual Dinner.
Mrs Gillan visited the Airbus plant in Broughton where she met apprentices who are learning key skills on the job helping them to further their careers.
Mrs Gillan also met Airbus management and heard how the company is investing heavily in developing the skills of young people through work experience placements and their apprenticeship programme.
Speaking following the visit, Mrs Gillan said:  "Airbus continues to foster innovative and cutting edge technologies in North Wales to make the wings of some of the advanced airliners in the World.  The company makes a vital contribution to the Welsh and UK economy and this was confirmed earlier this year when they received the world's largest ever commercial plane order, worth around £10 billion.
"Its success relies on the expertise of its workforce and its commitment to further enhance the skills of their staff.  It was particularly pleasing to see first hand today how Airbus is developing its future workforce through apprenticeships and its work experience placements.  It was clear from speaking to the apprentices I met that they are benefitting from these programmes and that the skills they are developing are standing them in good stead to progress further in the industry.
"These are exactly the kind of programmes that I want to see large companies undertaking across Wales.  Although apprenticeships and education in Wales are devolved, it does not mean we cannot work together to promote and develop such schemes.  These schemes need to complement other schemes across the UK if they are to deliver the skills young people need."
Earlier today, Mrs Gillan visited the Flintshire based business Cats and Pipes Ltd which is the only aftermarket manufacturer in the UK that assembles and builds complete catalytic converters in its own factory.  The business currently employs 30 people and is hoping to expand.
Mrs Gillan added:  "I was delighted to be able to visit Cats and Pipes Ltd today to tour their test facilities, hear more about their products and meet some of their workers.  Their success is exactly the type of private sector growth and family business this Government wants to encourage and that is why we have put in place a number of initiatives to promote growth.
"The automotive industry remains very important to both the Welsh and UK economy.  That is why we are determined to provide as much support as possible to ensure that the automotive industry has a bright future in Wales."
Mrs Gillan will later today make a key note speech to the CBI North Wales Annual Dinner in Deeside where she will highlight what the Government is doing to promote growth within the private sector and outline plans to put the economy on a more sustainable footing.
Published 19 May 2011