Press release
Welsh Secretary marks Paralympic Games 100 days milestone
The Secretary of State for Wales Cheryl Gillan today (21 May 2012) welcomed the start of the '100 days to go' countdown until the curtain is…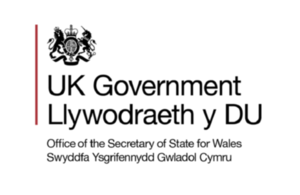 The Secretary of State for Wales Cheryl Gillan today (21 May 2012) welcomed the start of the '100 days to go' countdown until the curtain is raised on the very first event of the London 2012 Paralympic Games.
The Welsh contingent of Paralympics GB at the Beijing 2008 Games returned with an impressive haul of 14 medals, including 10 golds, contributing 25% to the overall medal haul.
Those selected to take their place in Paralympics GB for London 2012 will be aiming to make an equally impressive mark when the Paralympic flame is lit in 100 days time.
Marking the milestone, Mrs Gillan said:
"Sixty four years ago, when Dr Ludwig Guttman organised that historic archery competition at Stoke Mandeville, just 16 ex-servicemen took part. Twelve years later, in Rome 1960, Guttman himself watched as 400 disabled athletes entered the Olympic Stadium and the first Paralympic Games began.
"Fifty-two years later, the London 2012 Paralympic Games will be the biggest ever, matched only by the enthusiasm and commitment of the athletes that will be wearing Paralympics GB colours.
"As the 100 days to go countdown gets underway, I am already looking forward to seeing many magical medal moments that we and our athletes will never forget. I am sure their performances this summer will inspire a new generation of young people to get involved in sport and transform attitudes towards disability sport and disabilities more widely.
"I have no doubt that Welsh athletes will once again be at the heart of the Paralympics GB medal haul. We may be a small nation, but we certainly know how to make an impact on the world sporting stage and I wish them, and all the support staff from Wales, every success."
Published 21 May 2012