Press release
Welsh Secretary lauds 'inspiring' work of North Wales Support Centre
As part of her continued support for International Women's Day (March 8 2012), the Secretary of State for Wales, Cheryl Gillan has today highlighted…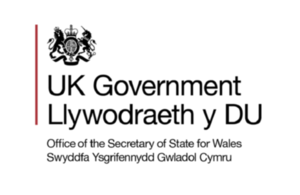 As part of her continued support for International Women's Day (March 8 2012), the Secretary of State for Wales, Cheryl Gillan has today highlighted the UK Government's renewed commitment to tackle violence against women and girls with a visit to the Rape and Sexual Assault Centre North Wales (RASA).
The visit comes on the day that the Home Secretary, Teresa May launches the revised, cross-governmental action plan which will take forward the broader 'A __Call to End Violence against Women and Girls' strategy originally launched in November 2010.
The Welsh Secretary met with the director of the RASA, Katherine Moseley at their Gwynedd-based centre to hear about the important work they do to support young people, women and men who have experienced any form of sexual violence or abuse.
Mrs Gillan said:
"Everyone has a right to live in safety and without fear and ending violence against women and girls is a priority for this government.
"I was delighted to have the opportunity to visit the centre today and to meet the people who provide such an invaluable service and unyielding support to people who have experienced sexual violence and abuse across North Wales.
"International Women's Day provides the platform to reiterate that violence against women and girls is not acceptable, will not be tolerated and that help and support is available to those who need it.
Established in 1983 as the Bangor Rape Crisis Line and re-launched as the RASA in2004, the centre has become a recognised provider of quality specialist services for survivors of sexual violence.  
Katherine Moseley said:
"International Women's Day is a perfect day to raise awareness of the issues facing women and girls on a daily basis, and the importance of services like those offered by the Rape and Sexual Abuse Support Centre North Wales in helping survivors of sexual violence to recover and grow from the abuse that they have experienced. 
"It is a special day, marking the huge contribution that is made all over the world by those aware and compassionate souls who hold a vision of our societies being free from abuse.  Much gratitude and appreciation to everyone for the part they play in achieving that vision."
Notes to editors
The Rape and Sexual Abuse Centre North Wales provides a helpline service for people who have experienced sexual violence and anyone who is supporting someone who has experienced sexual violence.
Taking action - The new chapter updates the previous Call to end violence to women and girls action plan published March 2011. It contains 100 actions to tackle violence against women in the areas of prevention, provision of services, partnership working as well as justice outcomes and reducing the risk to victims.
In November 2010, the UK Government set out their vision and guiding principles in the Call to End Violence against Women and Girls.  In March 2011, they published a detailed range of 88 supporting actions for taking that strategy forward.
The Welsh Government has its own Domestic Abuse Strategy which was published in September 2011 and is developed in line with the Home Office's domestic violence agenda. The Right to be Safe is a 6 year integrated strategy for tackling all forms of violence against women.
Published 8 March 2012