Press release
Welsh Secretary kicks off 2018 with EU exit talks
Alun Cairns: We want to get the best outcome for every nation of the UK and every sector of our economy.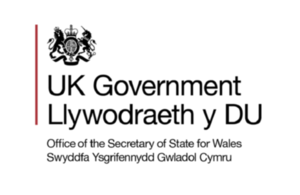 Secretary of State for Wales Alun Cairns will hit the ground running in 2018 when he hosts the next meeting of his EU Exit Expert Panel in Cardiff today (Thursday 11 January 2018).
The panel forms part of the UK Government's nationwide engagement with those with key interests in our exit from the EU.
Mr Cairns will gather representatives from Welsh businesses, universities and the voluntary, farming, food and health sectors at Caspian Point to discuss their priorities for Brexit and to update them on negotiations and the progress of the Withdrawal Bill.
Secretary of State for Wales Alun Cairns said.
As we move closer towards our exit from the European Union, the job of listening to, and understanding the needs of, those who live, work and do business in Wales becomes ever more important.

The UK Government's overriding goal is to make sure that the voices of sectors from all parts of the UK are listened to as we navigate an exit that works for everyone.

That is why I am working with experts from across all sectors in Wales to examine the challenges posed by Brexit and to explore the great opportunities for growth in business and employment.
The EU (Withdrawal) Bill is a key piece of legislation in the national interest which will convert EU law to UK law on exit day, ensuring certainty and continuity as we leave the EU.
The Secretary of State for Wales established the Expert Panel to work with him to deliver a smooth and orderly exit from the EU in Wales. The fifth meeting today builds on the constructive conversations they have already had on how powers returning from the EU should be exercised after exit day.
Published 11 January 2018