Press release
Welsh Secretary hosts David Willetts at 5th Business Advisory Group meeting
Welsh Secretary Cheryl Gillan today [ 30th January ] hosted Universities Minister David Willetts to the fifth meeting of the Wales Office'…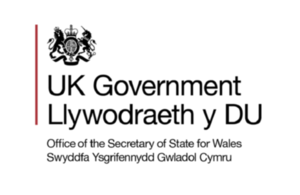 Welsh Secretary Cheryl Gillan today [ 30th January ] hosted Universities Minister David Willetts to the fifth meeting of the Wales Office's Business Advisory Group, held at Gwydyr House in London.  
Mr Willetts joined Mrs. Gillan as well as members of the group representing Welsh businesses to discuss the work the Government is undertaking to promote growth through their Innovation and Research Strategy  for Growth . The group also met with David Davies of  ESTnet , to hear how the  award winning network are pioneering work with large  businesses in order to support smaller  local companies.
The Secretary of State also welcomed three new members to the group, including Helen Molyneux (New Law Solicitors), Emma Watkins (CBI) and Mark Woolfenden of Afonwen Laundry, winner of the 2011 Wales 'Fast Growth 50'.
Mrs Gillan said: "Today has been a great opportunity to hear feedback from the ground to see how Welsh businesses are faring. Welsh businesses are operating in challenging times and in competitive global markets.  As we have seen in the last week, following announcements by Peacocks and Lloyds - we need more than ever to ensure we maintain close relations with businesses on the ground in Wales.
"One of the ways in which we can rejuvenate the market and to boost growth for businesses is to ensure there are plenty of opportunities for individuals and organisations to operate innovation and research programmes which can have a long term impact for the company and their abilities to invest and expand.  I was delighted to welcome my colleague, Minister of State for Universities, Skills and Technology, David Willetts here today who talked the group through some of the support and funding available for research and innovation in the UK. 
"The business environment in Wales has suffered two large losses in the last week with the news of Peacocks going into administration and job losses at Lloyds.  But even in these difficult times, there are encouraging signs.  Recent Labour Market Statistics showed that the employment rate increased by almost 1% (0.9%), and unemployment level fell by 1000.  Last week, I met with three Swansea-based companies who despite challenging trading conditions, are actually doing better than ever before.  Trojan Electronics, Mrs Bucket and MiSpace (part of Midas Group) showed guts, determination and a dynamism that showcased the kind of drive and skills that make Wales a great place to do businesses. This Government is taking the business of growth very seriously and with the range of measures currently in place, I have no doubt that we can expect many more of the success stories like the ones I witnessed in Swansea last week."
Notes for Editors
The UK** Innovation and Research Strategy for Growth'** can be found at: http://www.bis.gov.uk/policies/innovation/innovating-for-growth
The strategy sets out how the Government can support innovation and research in the UK, in order to boost value and support growth.
New policies include the co-financing of inducement (NESTA) prizes, Design support for the Designing Demand Programme, increasing take up of EU resources to support innovation, a joint fund with the Chinese Ministry and working with the devolved administrations to increase innovation in the agri-foods and utilities sectors.
Estnet is an exclusive membership network of the Welsh Electronics Forum, consisting of a network representing one of the most dynamic sectors around the globe. The network advises that technology companies need to act rather than react, and collaborate rather than remain isolated, to ensure that they continue to build sustainable and competitive businesses.
For more information, go to www.est.uk.net     
Measures the Government is taking to boost growth include cutting corporation tax to the lowest rate in the G7, cutting red tape by scrapping regulations costing businesses over £350 million per year, reforming the planning system and boosting investment and exports to rebalance the economy by setting up Enterprise Zones and the Regional Growth Fund.
Published 30 January 2012