Press release
Welsh Secretary heralds renewed relationship between Westminster and Cardiff
The new era of politics at Westminster means the opportunity for a renewed relationship between Westminster and Cardiff, Secretary of State …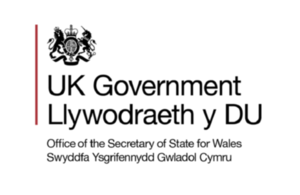 The new era of politics at Westminster means the opportunity for a renewed relationship between Westminster and Cardiff, Secretary of State for Wales Cheryl Gillan told Assembly Members as she addressed the National Assembly for the first time today.
Mrs Gillan was at the Senedd to report to AMs on the Queen's Speech. She said: "Politics at Westminster has entered a new era.  We have made a fresh start. We have a new kind of government leading a new type of politics, where the national interest trumps party interest and where mature attitudes of co-operation and compromise are signs of strength not weakness.
"Now, the changed architecture of government means the opportunity for a renewed relationship between Westminster and Cardiff, with four political parties in Wales involved in government. Coalition government is of course a well established feature of the Welsh political landscape, so there is much we in Westminster can learn from Welsh experiences here in the Assembly."
Mrs Gillan told AMs that the Prime Minister made it clear that this Government's relationship with the Welsh Assembly Government should be built on the firm foundation of mutual respect.
She said: "I look forward to playing my part in this new agenda of co-operation and optimism, and hope all Members of this Chamber will do the same. I believe people want to see constructive politics rather than destructive politics."
Mrs Gillan said the coalition Government's First Legislative Programme, as announced in the Queen's Speech, was based on the key principles of freedom, fairness and responsibility and set out a wide-ranging programme of twenty new Bills.
The two main pillars of the legislative programme were constitutional reform, including the commitment the deliver a referendum on additional powers for the National Assembly, and reducing the fiscal deficit.
She added: "As the Programme of legislation proceeds, let me assure you all here today that devolution is an important ingredient in the coalition Government's policy making. We respect devolution. Each department of Government must take account of devolution in implementing Government policy. So my door is always open to any Assembly Member who wishes to discuss the coalition Government's programme, and how we shall deliver it in Wales. And in my Office, we have a small but determined department working within Whitehall on Wales's behalf."
Published 16 June 2010