News story
Welsh Secretary hails Wales-Hong Kong business links as Asia mission concludes
The UK-Hong Kong trade and investment relationship continues to go from strength to strength, said the Secretary of State for Wales, David Jones today as he highlighted the opportunities for British companies to make their mark on the important international market.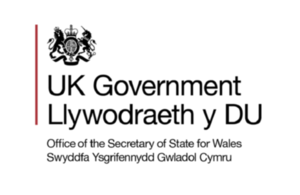 Mr Jones has concluded his mission to Asia in Hong Kong, where he hosted a series of events with business people and investors to promote investment interests in Wales, and the wider UK.
As part of the Business is GREAT campaign, Mr Jones met with senior representatives from investment and service industries, to discuss opportunities in Wales during a business breakfast organised by Hong Kong's St David's Society.
During the visit Mr Jones took the opportunity to brief a select group of inward investors and the Under Secretary for Financial Services on the key announcements made by the Chancellor of the Exchequer in the Budget speech earlier this week.
He held bi-laterals with British Airways and Cathay Pacific airlines and the Hong Kong based telecommunications company PCCW Solutions.
As well as meeting various representatives from Hong Kong higher education, discussing collaboration and exchange opportunities for study with UK institutions, he was joined by Mr Nick Strong of Aberystwyth University and Mr Robert Yeung of Cardiff University Alumni Association.
Mr Jones said:
Britain's open and business-oriented economy is a magnet for overseas companies, and the UK attracts more inward investment than anywhere else in Europe. That is why I was delighted to have the opportunity to meet with business representatives in Hong Kong to underline the fact that Britain is open for business – and is a GREAT place to do business.
The strength of the UK food and drink and retail industries was the focus of later visits. The Secretary of State visited the Great Supermarket in Pacific Place a branch of Harvey Nichols to highlight the retail exporting opportunities for UK brands.
He also discussed the enthusiasm of Hong Kong consumers for Welsh lamb during a meeting with Romeo Alfonso from Sutherland Company – a distributor of Welsh lamb.
Dai Davies, Chairman of Hybu Cig Cymru – Meat Promotion Wales said: "Hong Kong is an important market for Welsh Lamb and has been for a number of years, helping to boost its reputation in the Far East as a premium product. HCC believes that Welsh Lamb's excellent reputation among the diners and shoppers of Hong Kong will help open up the wider Chinese market to our world-class product, boosting the Welsh economy in the process. I also look forward to seeing Welsh Beef on dinner tables in Hong Kong in the near future."
Mr Jones added: "Hong Kong is a major business partner for the UK and is the biggest centre for British business in Asia. However, all of the cities I've visited this week represent huge opportunities for businesses in Wales. The bonds between us are already very strong but this trade mission has given us the opportunity to build upon and strengthen those relationships."
Director of the IoD in Wales, Robert Lloyd Griffiths said:
This trade mission will help to open the doors for Welsh businesses looking to seek out opportunities to expand and thrive in international markets.
Wales has some fantastic businesses who have experienced significant success when taking their products around the world. I hope they can be a source of inspiration to others and that this trade mission helps foster new relationships that Welsh businesses can capitalise upon in the future.
During the visit, Mr Jones also attended the opening ceremony of the Hong Kong Rugby Sevens tournament, where he got to meet the team and male voice choir from Wales.
Published 25 March 2013
Last updated 10 April 2013
+ show all updates
Added translation
First published.