Press release
Welsh Secretary hails Toyota's 20 years manufacturing in Wales
Secretary of State for Wales, David Jones has today congratulated Toyota Manufacturing UK for 20 years of production at its engine production…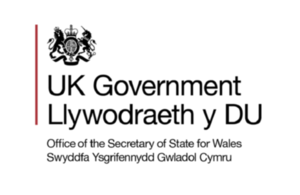 Secretary of State for Wales, David Jones has today congratulated Toyota Manufacturing UK for 20 years of production at its engine production plant in Deeside, North Wales.
Commenting on this important milestone, Secretary of State for Wales, David Jones said:
"Since manufacturing began at its Deeside plant 20 years ago, Toyota has played a crucial role in helping to demonstrate why Wales continues to be a prime location to invest and do business.
 
"Toyota's presence in North Wales and the confidence it has instilled in its workforce and supply chain, has led to the creation of sustainable jobs, stronger communities, and an environmentally friendly approach to car production.  The successes the company has seen are a testament to the great skill, hard work and sheer professionalism of this workforce and they have undoubtedly helped to create a solid platform upon which we should continue to build.  
"Manufacturing, innovation and exports are the key to economic growth in Wales and across the UK. Toyota's commitment to the UK is a clear demonstration of the growing strength of our car industry and is a key driver of private sector growth.  I congratulate Toyota on this landmark occasion and I look forward to seeing the company flourish further in the future."
Published 10 September 2012