News story
Welsh Secretary hails the merits of business and academic collaboration at Innovation awards
This year's crop of finalists in the running to scoop the top accolades at the 14th Cardiff University Innovation Network Awards showcase the…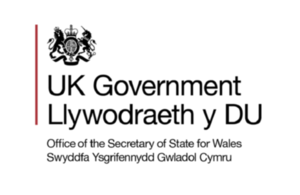 This year's crop of finalists in the running to scoop the top accolades at the 14th Cardiff University Innovation Network Awards showcase the true merits of successful collaboration between the business and academic communities, says the Secretary of State for Wales, Cheryl Gillan.
Mrs Gillan was on hand to present the Regional Impact Prize category at the prestigious ceremony designed to honour the most exciting and innovative examples of business co-working.
Addressing the audience gathered for the ceremony in the capital, Mrs Gillan congratulated the companies who have improved their competitiveness, demonstrated growth and expanded to overseas markets through their close collaboration with Cardiff University.
She said: "This is an evening for celebration and the perfect opportunity to highlight the important role the academic world can play in supporting industry in Wales.
"Innovation is key to successful business and is about much more than just developing new products - it is also about recognising the benefits that can be had by working closely with others.
"These awards celebrate the very best partnerships that led to innovation which can contribute significantly to our goal of strengthening the economy in Wales.
"I would like to congratulate the award winners on their achievements, and wish them every success in the future." During the ceremony, Mrs Gillan also highlighted the supportive words of the former Welsh Secretary and current Foreign Secretary, William Hague who originally launched the innovation network in 1996.
He said: "I have been pleased to see how much the network has grown since it was launched and now has around 2000 members - this is testament to the region's strength in innovation and to Cardiff University's role in driving that forward.
"The network and today's awards represent excellent practice in terms of bringing together local businesses and the expertise to be found among the academic community. I hope that in 14 years time we are celebrating more success that has been generated as a result of the Cardiff University Innovation Network's achievements."
Published 26 June 2012