Press release
Welsh Secretary hails 'impressive' British and Thai educational links
Secretary of State for Wales Cheryl Gillan has visited the British Council in Bangkok to learn more about educational links between Britain…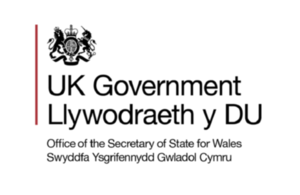 Secretary of State for Wales Cheryl Gillan has visited the British Council in Bangkok to learn more about educational links between Britain and Thailand.
Mrs Gillan, who is on a five day tour of South East Asia to promote trade, tourism and governmental links, met staff and students at one of four British Council centres in the Thai capital.
The Council works closely with the Thai Government, educational and professional institutions, and industry on a range of projects including improving standards of English language teaching in schools and joint Thai-UK projects in research development.
During her visit, the Secretary of State took part in a question and answer session with English language students. She also met three local Thai people who studied at university in Cardiff .
Mrs Gillan said:
"The British Council has a long-established and impressive relationship in Thailand and continues to promote strong educational and industry links between the two countries.
"During my visit I was impressed by the creativity, learning and training programmes run by the Council and the enthusiasm and commitment of both students and staff."
Chris Gibson, director of the British Council in Bangkok, said:
"We are absolutely delighted to have the opportunity to demonstrate the work we are doing to strengthen cultural relations between Thailand and the UK through our work in Education, the Creative Industries and English Language; supporting Thailand's ambitious reforms in preparation for 2015 and the establishment of the ASEAN economic community.
"Our strong network of over 6,000 Thai alumni provides the UK with great opportunities both culturally and commercially, to further build on this excellent relationship, and I was delighted that the Minister was able to meet and talk to some of these alumni in person."
Published 15 May 2012