Press release
Welsh Secretary goes on the beat in Wrexham
Secretary of State for Wales Cheryl Gillan MP has today [Friday 27 August] gone on the beat with police in Wrexham to find out more about issues…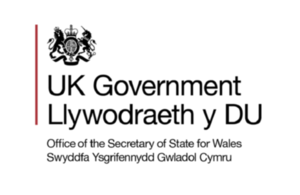 Secretary of State for Wales Cheryl Gillan MP has today [Friday 27 August] gone on the beat with police in Wrexham to find out more about issues facing officers on the frontline.
Mrs Gillan joined Acting Superintendent Dave Owens in Wrexham town centre on Friday night where she also spoke to local pub and club licensees, doormen, and people out for a drink.
Later the Secretary of State met North Wales Police's Assistant Chief Constable Gareth Pritchard where they discussed a range of issues affecting the force, including bureaucracy, licensing laws, and police funding.
Mrs Gillan said:  "It was good to have been given the opportunity to go out on the frontline with local police in Wrexham.  It gave me an insight into the problems they face as well as the successes they have had in keeping the community safe.
"Going on the beat in Wrexham and talking to officers gives me a chance to learn more at firsthand about the issues concerning them and that can be addressed by the government.  I was extremely impressed with the dedication, professionalism, and modesty exhibited by officers who put their lives on the line every day to uphold law and order."
Published 27 August 2010