Press release
Welsh Secretary: General Dynamics UK at cutting EDGE® of innovation
Secretary of State for Wales, David Jones will today (12 November 2012) see first-hand how a defence and security company's innovative links…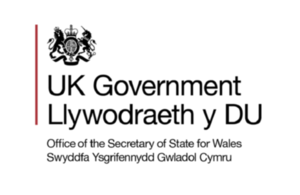 Secretary of State for Wales, David Jones will today (12 November 2012) see first-hand how a defence and security company's innovative links with the business and academic worlds have led to the creation of a cutting-edge hub for high-tech industry in South Wales.
Mr Jones will visit General Dynamics UK's research and development hub in Newbridge, known as EDGE UK®, where he will see how the company works with SMEs, academia, and government to develop ground-breaking technology for domestic and international customers.
Here he will tour the facility's numerous labs and meet representatives from SMEs currently working with EDGE UK® to exploit their innovations' commercial potential in the defence and security sectors.
He will also hear about the company's research and development links with local universities, including Cardiff and Glamorgan, and meet employees who are emerging through the company's graduate development scheme.
General Dynamics UK - which supports around 800 jobs at its Oakdale and Newbridge sites in South Wales, and approximately 1.600 across the UK - manages a number of large supply chains for its defence and security programmes, and is developing the most modern Armoured Fighting Vehicle (AFV) in the world - the Specialist Vehicle (SV) - for the British Army.
The SV programme, which will be delivered from the Company's Oakdale facility in South Wales, was the subject of a study by Ernst & Young in 2011 who estimated it alone will support some 485 highly skilled jobs and directly support a further 775 jobs across the company's domestic supply chain and wider economy.
Speaking ahead of the visit, Mr Jones said:
"It certainly is an exciting time to work at General Dynamics UK. The activity that the company is supporting at the EDGE® UK is a clear demonstration that British businesses are continuing to innovate in order to satisfy their customers at home and abroad. The fact that young graduates are playing such a key role in this effort is testament to the wealth of talent and skills we have among our young people in Wales.
"For ten years, General Dynamics UK has been responsible for puttingWaleson the front line when it comes to supporting our country's defence and security needs.
"The contract to develop the British Army's new state-of-the-art Armoured Fighting Vehicle (AFV) provides its graduates with the opportunity to make their mark on really important projects.
"The defence and security industry continues to be vital to the health of the Welsh economy. As a key supplier to the Ministry of Defence, General Dynamics UK ensures that it, and its skilled workforce, can continue to play its part in providing first-class protection and support to the brave individuals working in a variety of front line situations around the world."
General Dynamics UK's Vice-President, Mark Douglas said:
"I am delighted that the Secretary of State, David Jones, is able to visit and see first-hand the cutting-edge solutions General Dynamics UK delivers to our customers both here in the UK and around the world from the Welsh valleys. 
"We place great emphasis upon supporting emerging talent, whether through our graduate recruitment scheme or through the work of EDGE UK.  Our Graduate Development Scheme has been running successfully for several years, and we are continually impressed by the high-calibre of candidates who apply and join our scheme.  The wealth of talented graduates from Welsh universities, in particular, is second to none.
"We work hard to ensure that we are always able to meet the short-term and long-term needs of our customers.  In supporting SMEs through the EDGE UK®, we help ensure that vital and innovative products are not lost, and that by meeting their commercial potential they can make a real difference to our and their customers.
 "With the development of SV and other world-leading programmes, we look forward to a bright future for General Dynamics UK."
Published 12 November 2012