Press release
Welsh Secretary: "Farnborough a valuable forum for Welsh aviation sector"
Secretary of State for Wales, Cheryl Gillan will meet key players in the global aviation industry and promote the strength and innovative capabilities…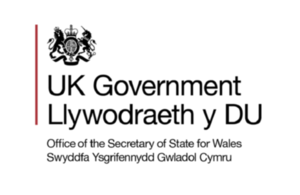 Secretary of State for Wales, Cheryl Gillan will meet key players in the global aviation industry and promote the strength and innovative capabilities Wales has to offer at the Farnborough International Airshow (FIA) today (13 July 2012).
The Airshow - now in its 64th year - is one of the world's most iconic global aviation events and a showcase for British engineering and technology.
The Welsh Secretary's itinerary will focus on visits to companies with strong Welsh links, including Airbus and Rolls Royce.
Mrs Gillan visited Airbus' Toulouse headquarters in May where she was taken on a tour of the A380 Final Assembly Line and paid tribute to Welsh workers for their role in the company's success.
She also attended the opening of its £400m wing factory at its North Wales Broughton Plant alongside the Prime Minister last October. The company supports and sustains 6,000 jobs in Wales' and, at Friday's 'Future's Day' at Farnborough, it will host mini conferences designed to inspire the next generation of young aircraft engineers and designers.
Mrs Gillan will also present six EADS UK TechMasters award scholarships to British students directly linked to the aerospace or defence industries alongside its CEO, Robin Southwell.
Following her recent diplomatic and trade visit to South East Asia, Mrs Gillan will also visit the Rolls Royce chalet and TIMET UK at the Airshow. 
TIMET's Swansea-based plant is a leading integrated producer of titanium melted and mill products. They supply the raw material to a UK company called Callender who, in turn, supply the prepared materials to Rolls Royce in the UK and its Singapore Seletar Campus' fan blade facility, which hosted the Secretary of State in May. 
 
She will then visit Raytheon UK, General Dynamics UK, Cardiff University and a host of SMEs who each have the unique opportunity to appear in front of the world's aerospace buyers, engineers and customers.
Mrs Gillan said:
The Farnborough Airshow provides the global platform for the best in cutting edge British industry as well as giving an international stage for the Welsh aviation sector.
"The breadth of expertise which can be found in Wales is exceptional and it is encouraging to see them continuing to do well on a global stage. It is down to the innovation and talent of the workforce within these companies that Wales has undoubtedly earned its place among this exclusive group.
"On Future's Day, I am also encouraged by these companies' dedication to cultivating the future talent of the aviation industry. It is vital we continue to offer real opportunities for young people in order to grow skills attractive to private sector employers, and maintain Wales' status as a key player in this important industry."
Notes to Editors
• About Farnborough International Ltd
Farnborough International Ltd (FIL) is a subsidiary company of ADS, the UK's trade organisation advancing AeroSpace, Defence and Security industries. FIL has a three-strand business as the organiser of the Farnborough International Airshow, operator of Farnborough International Venue and Events (FIVE), and as international consultants for civil, defence and business aviation events such as India Aviation and Bahrain International Airshow (BIAS).
• The Secretary of State undertook a five-day tour of South East Asia from 14-18 May 2012. She became the first Cabinet Minister to visit Thailand where she witnessed the signing of a $10million contract between the Thai Treasury and the Royal Mint and attended a VisitBritain business networking event. Here, she also visited the British Council Teaching Centre, the Thai National Olympic Committee Headquarters and the St David's Society in Bangkok.
• She next visited Cambodia where she announced that UK Trade and Investment (UKTI) will reopen their office in Phnom Penh in the British Embassy. She also met with Prime Minister Hun Sen and His Excellency Cham Prasidh, Senior Minister and Minister of Commerce, and visited Quantum Clothing (Cambodia) Limited, the largest British company in Cambodia, where she unveiled a plaque to mark the official opening of their third garment factory.
• The SE Asia tour was rounded off in Singapore where Mrs Gillan visited the Rolls Royce Seletar Campus, which supplies the majority of commercial airline engines, with key components sourced from suppliers in Wales. During her visit, Mrs Gillan also met with Singapore Members of Parliament, members of the St David's Society and representatives of Welsh companies who have a notable presence in Singapore
• For more information about the Secretary of State for Wales' work with the aviation industry please visit www.walesoffice.gsi.gov.uk/news
Published 13 July 2012