News story
Welsh Secretary 'Encouraged' by Signs of Change
Secretary of State for Wales David Jones has given a cautious welcome to the latest employment figures for Wales. The figures published by …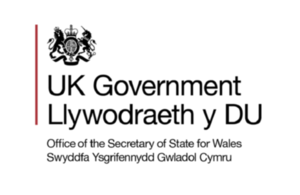 Secretary of State for Wales David Jones has given a cautious welcome to the latest employment figures for Wales.
The figures published by the Office for National Statistics (ONS) this morning show that there are currently 1.357m people in work in Wales, 33,000 more people than the same quarter last year. They also show that the unemployment rate has decreased slightly since the last quarter along with a small but welcome fall in the youth unemployment claimant count from last month.
Secretary of State for Wales David Jones said:
"I am encouraged by the modest improvement in the figures, although much is still to be done. Wales suffers from unemployment levels that are unacceptably high.
"This month's figures for long term youth unemployment illustrate the need for the UK and Welsh Governments to coordinate their economic efforts more closely. We must work together on creating the right environment for the private sector to be able to grow and create jobs. I have always been clear that it is not governments that create jobs, businesses do so.
"There is a role for Government, however, in securing large scale infrastructure projects, such as Wylfa, which is why it is at the very top of my agenda. The building of a new power station will provide much needed opportunities - both temporary construction jobs as well as longer-term highly skilled work - for one of the most economically challenged areas of the country.
"There is of course more to do across the board, and that is why the Government is doing everything it can to make it easier for businesses; we are making taxation fair and competitive; we are stripping away the unnecessary red tape which small businesses have told us is holding them back from creating new jobs; and we are ensuring that investment in essential infrastructure goes ahead through the UK Guarantees Scheme.
"All of this is helping to make Wales is a good place to invest and grow a business."
Published 12 September 2012