News story
Welsh Secretary discusses prospects for Welsh lamb exports to China
China could soon lift a ban on Welsh lamb, opening up a potential new market of more than one billion consumers to farmers in Wales, Welsh Secretary…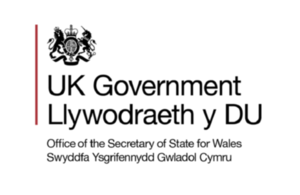 China could soon lift a ban on Welsh lamb, opening up a potential new market of more than one billion consumers to farmers in Wales, Welsh Secretary Cheryl Gillan announced today.
Mrs Gillan, as a Guest of Honour at a reception at the Chinese Embassy in London last night to mark the 61st Anniversary of the Founding of the People's Republic of China, was invited by both the Ambassador and Economic and Commercial Minister Councillor to formally discuss with them the issue of lifting the ban on Welsh Lamb.
Mrs Gillan said: "I responded positively to this request from the Chinese on Welsh Lamb imports and will continue discussions on this and wider Inward Investment opportunities with the Chinese Embassy and with the Foreign Secretary.
"The prospect of exporting Welsh Lamb is a very exciting one. Welsh Lamb is a world class product and I am sure it will be well received by the people of China".
Published 30 September 2010