Press release
Welsh Secretary congratulates Welsh Asian Entrepreneur Of The Year winner
Secretary of State for Wales Cheryl Gillan has congratulated Shazia Awan who last night won the UK Asian Entrepreneur of the year award at a…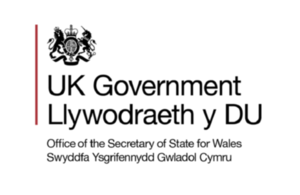 Secretary of State for Wales Cheryl Gillan has congratulated Shazia Awan who last night won the UK Asian Entrepreneur of the year award at a glittering ceremony in London.
Shazia, who was born and educated in South Wales, set up Peachy Pink, a company which specialises in ladies anti-cellulite underwear less than a year ago. The brand, which is stocked in Debenhams stores across the UK, sold out within one week of its launch and is the store's fastest selling underwear brand. Shazia has recently expanded her business into a number of Asian and European markets.
Mrs Gillan, who was a guest of Shazia's at the awards ceremony said:  "Now in their 11th year, the Asian Women of Achievement Awards showcase the very best of talent amongst the Asian community.  I'm delighted that Shazia's hard work and entrepreneurship skills have been recognised at these prestigious awards.  We have a wealth of talent in Wales and by being nominated Shazia has truly put Wales on the map.
"Asian women are starting to occupy some of the most influential positions in British public life and these awards are an important vehicle to inspire and encourage others to reach their potential.  As one of four females in the Cabinet, I know how important it is to recognise the achievements and contributions of women in all fields of life.  Congratulations to Shazia for reaching the final and all the best for the future."
Published 20 May 2010