Press release
Welsh Secretary congratulates Team Wales on success in Delhi
As the Commonwealth Games comes to a close in Delhi today, Secretary of State for Wales Cheryl Gillan has congratulated Team Wales on their …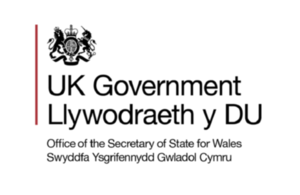 As the Commonwealth Games comes to a close in Delhi today, Secretary of State for Wales Cheryl Gillan has congratulated Team Wales on their medal success at the Games.
During the Games, Team Wales won 19 medals - two gold, seven silver and 10 bronze, finishing 15th in the medals table.  More than 170 Welsh athletes took part in 15 sports throughout the Games, which started on 3 October.
Congratulating the athletes, Mrs Gillan said:  "Wales has taken on the best from across the Commonwealth and done a first class job.  The Games have provided us with the opportunity to compete in our own right and it is wonderful to see Team Wales coming home with so many medals.
"I'm certain the whole of Wales will join me in congratulating them on their success and will make sure they have a warm welcome on their return to Wales."
Published 14 October 2010