Press release
Welsh Secretary congratulates Fast Growth 50 award winners
Secretary of State for Wales, David Jones has tonight extended his congratulations to the winners of the Fast Growth 50 awards. Speaking at…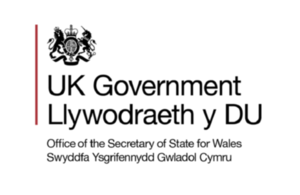 Secretary of State for Wales, David Jones has tonight extended his congratulations to the winners of the Fast Growth 50 awards.
Speaking at the awards ceremony in Cardiff, Mr Jones said:
"It was a pleasure to attend this evening's awards ceremony and I congratulate each and every one of the winners on their achievements. Your rewards are richly deserved.
"This event has become an important fixture on the business calendar in Wales and acts as a barometer for the strength of the Welsh economy. We know we must stretch every sinew to stimulate growth, helping businesses by creating the right conditions for companies to invest and to provide jobs. I have made it clear since my appointment as Secretary of State for Wales that I will be be making it my  priority to ensure that the efforts of my department are focused on improving the Welsh economy and being a strong voice for Wales.
"Each and every one of the Fast Growth 50  companies are making a significant contribution to our shared goal and I wish them every success for the years ahead."
Published 14 September 2012