Press release
Welsh Secretary confirms time extension request from Silk Commission
The Secretary of State for Wales has today announced that the Commission on Devolution in Wales has been granted an extension of time to complete…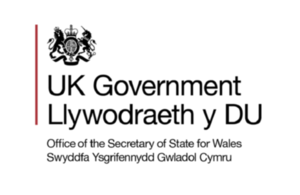 The Secretary of State for Wales has today announced that the Commission on Devolution in Wales has been granted an extension of time to complete its remit.
The Commission on Welsh Devolution, known as the 'Silk Commission', was launched by the Welsh Secretary in October 2011 with the task of reviewing the present financial and constitutional arrangements in Wales.
The request for an extension came from its Chair, Paul Silk.
The Commission will complete its work in two parts.
The first part looks at the financial accountability of the Assembly, the findings of which will be reported in the autumn of 2012.
The second part will look at the powers of the Assembly and recommend modifications to the present constitutional arrangement. The Commission will now publish these findings by spring 2014, rather than during 2013 which will enable it to consider the Welsh devolution settlement thoroughly.
In a written ministerial statement, Mrs Gillan said: "I informed the House on 11 October 2011 that the Commission on Devolution in Wales would conduct its work in two parts: in Part I, which is currently underway, the Commission is reviewing the case for devolution of any fiscal powers to the National Assembly for Wales and if so what areas those could cover. The Commission has confirmed that it currently intends to report on its findings on Part 1 in late autumn 2012.
"Part II of the Commission will examine the powers of the National Assembly and consider whether to recommend any modifications that it considers could improve the current arrangements. The Commission has requested an extension to the time by when it will report on its recommendations in relation to Part II. I have agreed to this request and the Commission will therefore publish its Part II findings by spring 2014, rather than during 2013, enabling it to give more thorough consideration to the Welsh devolution settlement."
Published 8 March 2012