Press release
Welsh Secretary 'committed' to rail electrification
Secretary of State for Wales David Jones will reaffirm his commitment to rail electrification at Llandudno meeting.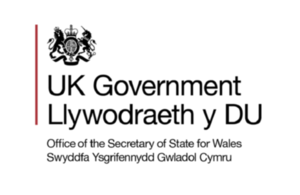 Secretary of State for Wales David Jones will reaffirm his commitment to the electrification of North Wales railway lines at a meeting with key stakeholders in Llandudno today [23 November 2012].
Mr Jones will meet with the leaders and chief executives of local authorities, representatives from the businesses community when they will discuss and commit to developing a robust business case for electrification in North Wales.
During the meeting the group will agree on the work that needs to be done to establish a business case for electrification, which will include assessing the costs and benefits of electrifying the line. A governance body to manage the composition and presentation of the business case will also be discussed.
The UK Government announced in July this year the electrification of the Valley lines around Cardiff, including the lines to Treherbert, Aberdare, Merthyr Tydfil, Rhymney, Ebbw Vale and the lines from Bridgend to Maesteg and Cardiff to the Vale of Glamorgan.
It also announced that it would also electrify the main line from Cardiff to Swansea.  This, coupled with the investment into the western link to Heathrow, will see Wales benefitting directly and indirectly by almost £2 billion from the programme to modernise the rail network.
Mr Jones said:
This government remains committed to progressive electrification of the rail network and I have made clear thatNorth Walesis top of my list of priorities for the next investment period. 

There is no doubt in my mind that the benefits electrification would bring toNorth Wales are considerable. I have already met and had positive discussions with the Secretary of State for Transport, Patrick McLoughlin and Welsh government Ministers, National Rail and local authority leaders and businesses, and I hope that today's meeting will be the start of a process that will lead to a successful outcome.

We will not achieve results overnight - the next rail investment period is still some years away - but we must start now to ensure the business case meets the same rigorous standards of the South Wales case, and to ensure thatNorth Wales is able to put forward the economic advantages that such an investment would undoubtedly bring.

This is an ambition I share with local authority leaders and Welsh government ministers, and this is an area in which I hope we can work together to deliver forWales.
Published 23 November 2012