Press release
Welsh Secretary Cheryl Gillan applauds the work of Kids Taskforce
The Secretary of State for Wales Cheryl Gillan has praised the work of the Kids Taskforce at their Annual Gala today, 23 November 2011.  Kids…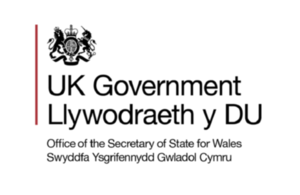 The Secretary of State for Wales Cheryl Gillan has praised the work of the Kids Taskforce at their Annual Gala today, 23 November 2011.  Kids Taskforce provide a variety of education programmes across England and Wales designed to ensure children and young people are supported in making the right decisions in life and keep themselves safe. Earlier this year, Gwydyr House, the London base for the Wales Office, was used as the set for the Kids Taskforce video which was launched at Scotland Yard last week.  
 **Speaking at the dinner, the Secretary of State for Wales Cheryl Gillan said: **
 "It was an honour to give up my room at Gwydyr House in Whitehall earlier this year to provide a realistic setting for Kids Taskforce children, who were using their talents to make a promotional film as politicians chairing a committee.
 "I would like to thank the Kids Taskforce for all the hard work they are doing, especially in schools, helping children and young people make the right choices in order to feel safe.
 "I would also like to wish Kids Taskforce every success for the coming year as the work they do is so important to children's lives around England and Wales." 
 **Notes to Editors: **
For more details about the Kids Taskforce Learning Programmes and to watch the video filmed at the Wales Office (the film was sponsored by Nokia). To see the film, please follow this link http://www.kidstaskforce.com/nokia.html
Published 23 November 2011