News story
Welsh Secretary celebrates Welsh Music Foundation's 10th Birthday
Creative industries can play a key role in our economic recovery, said Secretary of State for Wales Cheryl Gillan at an event to celebrate the…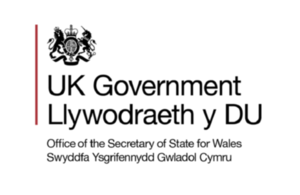 Creative industries can play a key role in our economic recovery, said Secretary of State for Wales Cheryl Gillan at an event to celebrate the 10th birthday of the Welsh Music Foundation in the Millennium Centre, Cardiff Bay.
To celebrate its contribution to the music industry over the last decade, the Welsh Music Foundation is holding a two day programme of events on 10th and 11th September at the Wales Millennium Centre.  For these two days the Centre's foyer has been transformed to replicate a music festival curated by Green Man Festival organisers.
Speaking at the launch, Mrs Gillan said: "Music runs in the lifeblood of Wales, but it is important to support the infrastructure to bring music into the heart of our economic recovery. The creative industries have huge untapped potential that can create jobs, stimulate inward investment and add to our cultural identity.
"The Welsh Music Foundation, the Arts Council for Wales and industry representatives all play a key role in further developing the arts so that every opportunity is capitalised upon. Their 10th Anniversary event is testament to the strides that have been taken in developing the sector and is a true celebration of the hard work that goes into supporting the talent that Wales has to offer."
Published 10 September 2010