Press release
Welsh Secretary attends Cardiff Cultural Olympiad performance
Secretary of State for Wales, Cheryl Gillan will attend Urdd Youth Theatr Company's production of 'Sneb yn Becso Dam', this evening (13 July…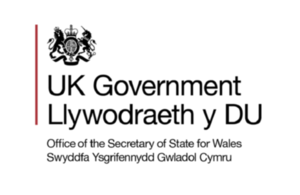 Secretary of State for Wales, Cheryl Gillan will attend Urdd Youth Theatr Company's production of 'Sneb yn Becso Dam', this evening (13 July) as part of London 2012's 'Cultural Olympiad'.
The production is a culmination of a three year project funded by Legacy Trust UK, based on an album of the same name by '70s and '80s group Edward H Dafis. It forms part of the series of 'Power of the Flame' projects which brought together a number of cultural and heritage projects celebrating the Cultural Olympiad across Wales.
The show is being staged at three Welsh locations - Cardiff, Carmarthen and Rhyl - and focuses on the dilemmas facing young people as they weigh up the difficult choice between life in the city and life in the country.
Mrs Gillan said: "I will attend this evening's performance with great pride.  I am proud of the contribution of these fine actors to London 2012's Cultural Olympiad and also to their role as Ambassadors for young Welsh people.  This week's performances are the culmination of three years of hard work from the Urdd Youth Theatr Company and of the actors who have perfected their craft through the dedicated training provided by the Urdd.
"The Cultural Olympiad celebrates the talent of our artists and performers who are bringing a slice of Welsh culture to audiences across the UK and beyond.  We have so much to offer for audiences and this will be a great opportunity to showcase Welsh theatrical talent and to get into the spirit of the Olympics this summer."
**Notes to editors: **
The Cultural Olympiad is the largest cultural celebration in the history of the modern Olympic and Paralympic Movements, staging a wide range of events, workshops and performances across the UK.  The culmination of the Cultural Olympiad is the London 2012 Festival, which will host over 12,000 concerts, performances, exhibitions and outdoor spectaculars.
Legacy Trust UK is an independent charity that is creating a lasting cultural and sporting legacy from the London 2012 Olympic and Paralympic Games across the UK. Legacy Trust UK is a Principal Funder of the Cultural Olympiad and London 2012 Festival.
The Urdd National Eisteddfod is one of Europe's largest cultural youth festivals, attracting thousands of competitors and visitors every year.  Urdd Youth Theatr Company brings together young actors from across Wales to participate in residential courses and workshops to develop their craft.
Published 13 July 2012