Press release
Welsh Secretary: Apprenticeships bring value to businesses
Stephen Crabb supports National Apprenticeship Week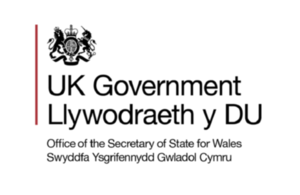 Apprentices are at the heart of the economy we want to build, Secretary of State for Wales, Stephen Crabb said today as events take place across the United Kingdom to mark 'National Apprenticeship Week 2016 (14-18 March).
The Wales Office introduced its apprenticeship programme in 2011 as part of a commitment to increase access and opportunities for younger people.
National Apprenticeship Week celebrates apprenticeships and the positive impact they have on people, businesses and the wider economy.
Secretary of State for Wales Stephen Crabb said:
The Wales Office is committed to providing excellent work opportunities and punches about its weight in Whitehall with the number and quality of its apprenticeships.

Apprenticeships are at the heart of the economy we want to build. Not only do they offer a period of valuable work experience, but they can also kick-start a life of learning, and a chance for young people to reach their full potential.

The apprentices that have been welcomed to Gwydyr House over the last five years have proven themselves to be real assets to the department. They leave with real and tangible qualifications which serve them well in their future careers.

I want to see more employers recognising the value apprentices can bring to their businesses. By working together, we can help Wales' young people into work and ensure they have the opportunities that we all believe they firmly deserve.
Molly Lynch, 17 from Canvey Island in Essex has joined the corporate services department. She said:
I have always wanted to work in London and start being independent at a very young age. The Wales Office apprenticeship programme is a perfect opportunity to start a great and long serving career within Government.
Cameron Laird, 18, from Stevenage is undertaking his apprenticeship in the Wales Office's private office team, He said:
School was not really for me. I wanted to be more hands on and earn while I learn. I hope to stay on in the Civil Service and better my knowledge of politics and the day-to-day running of the Private Office. I have really enjoyed my first few months at the Wales Office and it keeps getting better and better over time.
James Anderson, 20 from Tadworth in Surrey has also joined the private office. He said:
I joined the Wales Office because I wanted to gain more experience in a Private Office setting, and to further my career in the Civil Service. One of the many great things about being an apprentice in the Wales Office is that a great deal of trust is placed on you to provide for the Ministers, and on a wider scale, the people of Wales.
Published 14 March 2016