Press release
Welsh Secretary appoints Guto Bebb as Welsh Language advisor
The Secretary of State for Wales David Jones has today appointed Guto Bebb MP to advise the Wales Office on Welsh language issues. The Wales…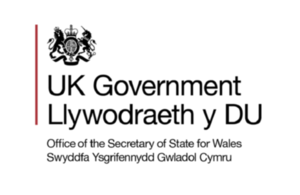 The Secretary of State for Wales David Jones has today appointed Guto Bebb MP to advise the Wales Office on Welsh language issues.
The Wales Office is the lead department on Welsh language issues within Whitehall. The Secretary of State for Wales has regular discussions with the Welsh Language Commissioner and colleagues across government about how government departments can best deliver services in the Welsh Language.
Mr Jones said:
I am delighted that Guto Bebb has agreed to advise me on Welsh language issues. As a champion of the language he is excellently placed to advise on the issues being faced by Welsh speakers and to provide guidance on what government can do to improve its Welsh language services. As a Welsh speaker, I fully understand the crucial and important role the language plays in our identity and culture. I look forward to working with Guto to do all we can in government to support the use of the language.
Mr Bebb said:
I am looking forward to working with the Secretary of State in this new role to advise on Welsh language provision within non-devolved government departments. With the announcement of Welsh Language standards, it is crucial that the Wales Office play a full part in the development of proportionate service levels within Whitehall, and I am delighted to have been offered the opportunity to work with the Secretary of State on these important issues.
Published 19 December 2012