Press release
Welsh Secretary applauds collaborative partnership at first UK-China trade talks in Cardiff
Today, 15th December, the Secretary of State for Wales Cheryl Gillan spoke at the first UK-China trade talks in Cardiff, where she welcomed …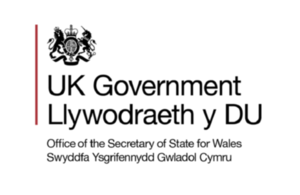 Today, 15th December, the Secretary of State for Wales Cheryl Gillan spoke at the first UK-China trade talks in Cardiff, where she welcomed a collaborative approach of both Government's in London and Cardiff for Wales to do business on the international stage. This is the first time such talks have been held outside of London.
The UK and China have signed guidelines designed to boost spending on infrastructure in both countries and provide opportunities for UK companies to win business. This event focussed on investment opportunities in both countries', with infrastructure also a key theme of the UK-China Joint Economic Trade Commission.
The event was chaired by Business Secretary, Vince Cable, with the Chinese International Trade Representative and Vice Minister for Commerce, Gao Hucheng in attendance.
Speaking at the event, the Secretary of State for Wales Cheryl Gillan said: "A collaborative approach to business by The Wales Office, UK Trade and Investment Team and the Investment team from the Welsh Government is the key for closer international working in the future. Together we can successfully promote the UK and Wales to potential investors, attract investment and provide assistance to UK companies who wish to succeed in the global economy."
Discussions focused on how UK companies can be part of huge building projects such as Beijing's planned new international airport and the construction of ports on the Chinese coast. UK infrastructure firms are well placed to be involved in such projects as they have expertise in sustainable development and project management.
The UK-China Infrastructure Taskforce will also work to promote huge infrastructure opportunities that exist in each country to UK and Chinese firms. The taskforce will also work to remove perceived barriers to investment.
Published 15 December 2011