Press release
Welsh Secretary addresses Soroptimist International on 60th anniversary
Secretary of State for Wales Cheryl Gillan will give the keynote speech to Soroptimist International to celebrate the Diamond Anniversary of…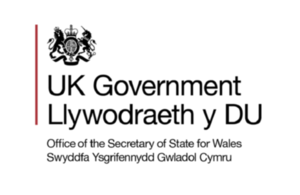 Secretary of State for Wales Cheryl Gillan will give the keynote speech to Soroptimist International to celebrate the Diamond Anniversary of the organisation and as part of International Women's Day celebrations earlier this week.
Mrs. Gillan will address a North Wales branch of the group to discuss her role as the first female Secretary of State for Wales and as one of the four female members of the Cabinet, promoting the message that Welsh women were making their mark in politics.
She said: "This week, there have been two special events marking the advancement and achievements of women - the centenary of International Women's Day and the Diamond Anniversary of Soroptimist International. Both reflect the message that women can achieve their true collective and individual potential and make their voices heard.
"I am incredibly proud to be the first female Secretary of State for Wales. My appointment, together with Kirsty Williams' election as the first female party leader at the Assembly and the four female Assembly ministers, shows true progress for women at the very top of political life in Wales. Last year's General election also saw the highest number of Women MPs ever elected - another important step in ensuring that women occupy influential positions and are able to inspire and encourage others to fulfill their ambitions.
"The success of Soroptimist International and the growth of International Women's Day as a global event demonstrate that women are standing together, proud of their history and their achievements and are dedicating their time and energy to improving opportunities and equality for women across the world."
Published 12 March 2011