News story
Welsh pupils take their support for girls' education to Whitehall
Wales Office Minister David Jones welcomed pupils from Ysgol Pen y Bryn in Colwyn Bay to Whitehall last week, as they took their support for…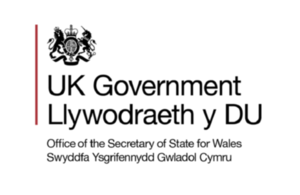 Wales Office Minister David Jones welcomed pupils from Ysgol Pen y Bryn in Colwyn Bay to Whitehall last week, as they took their support for the Send my Sister to School campaign to Downing Street.
Mr Jones accompanied the pupils to Downing Street as they delivered 400 'sister' figures and messages calling for Education For All to Prime Minister David Cameron.  Pen y Bryn is joining thousands of schools across the UK to support the campaign which aims to highlight the fact that over 35 million girls globally are missing out on an education.
Mr Jones said:  "I was delighted to accompany these pupils to Downing Street to highlight this important campaign.    They understand how important it is that everyone has an education. 
"Campaigns such as Send My Sister to School play an important role in highlighting the fact that many girls across the world are not as fortunate as young people in developed countries and are missing out on education.  Ysgol Pen y Bryn has been campaigning for some time to promote Education for All and I am extremely pleased to show my support for their latest endeavour."
For more information about the Send My Sister to School campaign visit:
www.sendmyfriend.org
Published 15 July 2011